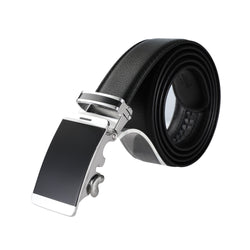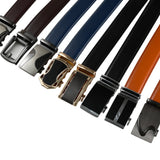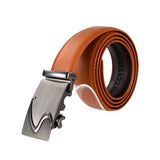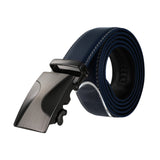 AutoMADtic Genuine Leather Belt
SKU: 30309
All size genuine leather belts arrive pre-loaded in an acrylic belt display as shown!
RESIZING:

Lift the clasp > Open the back belt clamp to detach from belt > Cut the belt to your desired size - BE CAREFUL how much you cut! > Reinsert the leather into the buckle and close the clasp
TO RELEASE:
Push the lever on the side of buckle, lock will snap > Pull the belt through the buckle - DONE!
Pre-filled Belt Display Assortment (31731) includes:
30309, 30310, 30311, 30312, 30366, 30367, 30368, 30369 

⚠ WARNING