OUR COOLEST TOOLS NOW COME IN PROFIT PAKS!
BUY ANY
6 PROFIT PAKS
& SAVE 10%
WITH COUPON CODE PROFITPAK10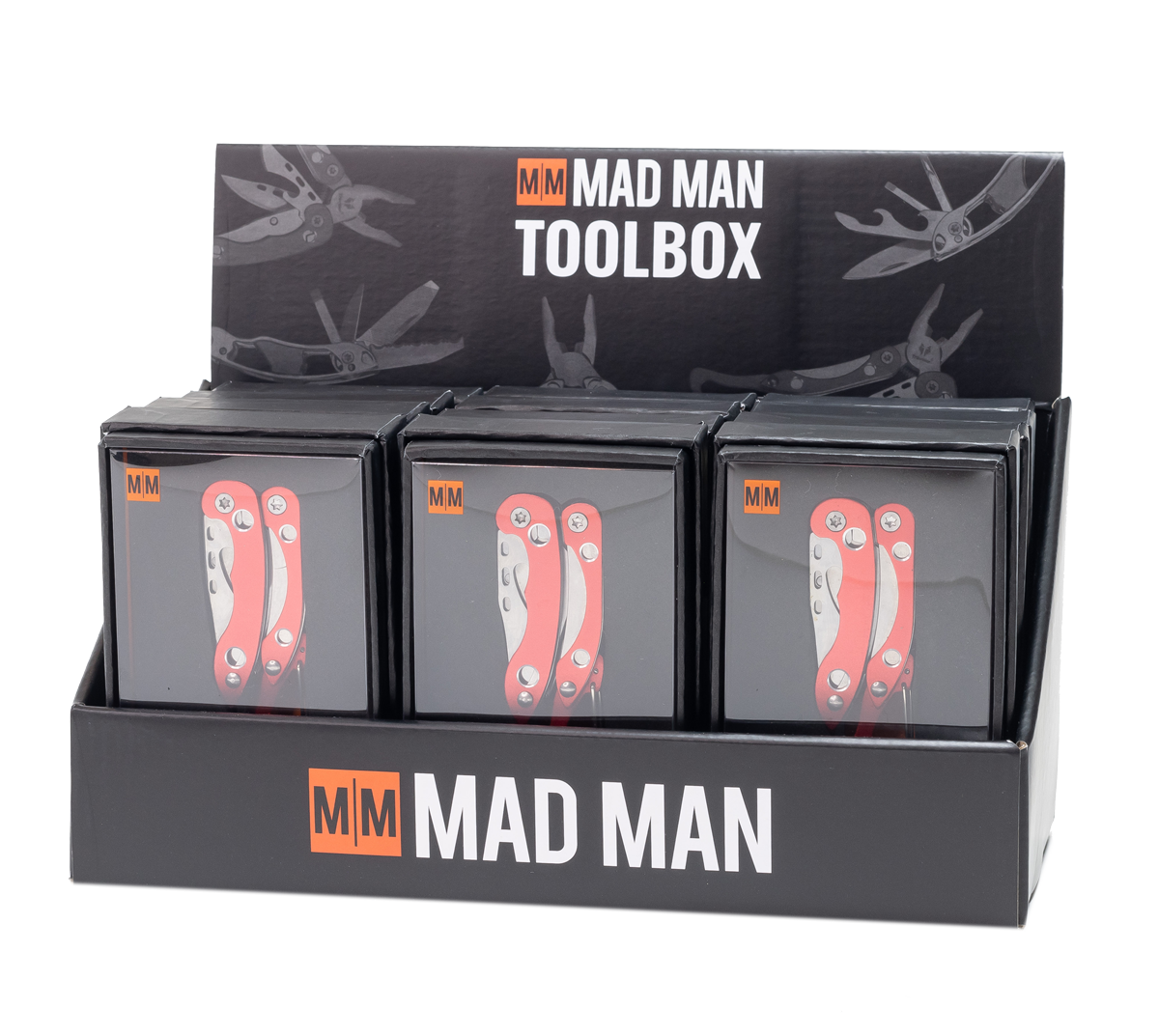 "Love these products!! They move quick in my store and my customers can't get enough of them!"
- Luanne from Clover, SC
May 26th, 2021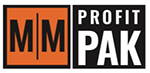 AS EASY AS 1, 2, 3
Our Mad Man Profit Paks have been created to offer you the easiest setup with the most return on your investment. With eye-catching headers designed to grab your customers attention, and smart setup construction, displaying our most popular tools is a breeze.
Simply order your pre-filled Profit Pak, and when it arrives pull up on the top, fold at the seams, and tuck.
Easy as 1, 2, 3!

BUY ANY 6 PROFIT PAKS & SAVE 10%
ENTER COUPON CODE: PROFITPAK10 AT CHECKOUT
TOP SELLING TOOL PROFIT PAKS
HAMMER TIME 12 IN 1 UTILITY

Sleek and compact multi-tool design. This stainless steel hammer features a wooden handle and is a multi-function tool.
Tools Include: hammer, Allen key, serrated knife blade, fish fork, cross screwdriver, flathead screwdriver, saw, mini knife, locking plier, wire cutter, claw nail puller, & bottle opener.
Material: Stainless Steel | Wood
Dimensions: 10 x 3
This unique men's accessory is an all in one 14 hex key in a variety of sizes. Saturday stainless steel.
Tools Include: 6 Allen keys, 2 Hex wrenches, 3 Sockets, 1 Phillips, & 1 flathead. The perfect addition to any tool box. The tool you never knew you needed.
Material: Stainless Steel / Resin
Dimensions: 4" x 3"
10 FUNCTION FLASHLIGHT SURVIVAL TOOL

Distinctive Mad Man flashlight with several hidden tools in the handle. Great for the man on the go! Tools include: scissors, saw blade, and knife
Stainless steel with matte black contrast
Material: Stainless Steel | Plastic
Dimensions: 6" x 2.5"

BUY ANY 6 PROFIT PAKS & SAVE 10%
ENTER COUPON CODE: PROFITPAK10 AT CHECKOUT
"Everything about my order is amazing! Such good quality! Can't wait till my grand opening!"
- Amber from Coeur d'Alene, ID
September 20th, 2021
" These are great items for men's gifts. Good quality items with great packaging. Shipped fast."
- Jennifer from Chickamauga, GA
September 14th, 2021
"Great and unique gift for men. It is difficult to shop for men and this line always has great gift ideas!"
- Danette from Fort Worth, TX
August 28th, 2021
MAD MAN
has the tool you need
to complete any task,

no matter how big or small.
When it comes right down to it, the best multi-tool is the one that has what you need - when you need it. So we've gathered some of our best selling multi-tools that deliver a ton of function in an easy to carry form sure to help your customer check any man off their gift giving list.
Shop our line of Mad Man tools and bring great gifts to your customers this year!
---
REGISTER AS A RETAILER
If you buy for a retail business, click here to register!
CUSTOMER SUPPORT
Have questions? Click here to contact customer service.